Posted by Netty in Still 0-0 Serbia-Ghana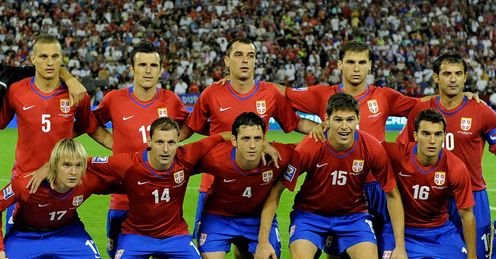 Serbia Squad Team World Cup 2010
Ghana Squad Team World Cup 2010
Not many chances and the game went flat course. That picture from the first round between Serbia and Ghana ended goalless draw.
Twenty minutes walking the first round match, both teams are still playing cautiously and play the ball more in midfield.
Ghana obtained its first opportunity on 21 minutes through Asamoah Gyan's header to maximize free-kick Kevin Prince Boateng. Unfortunately the ball was wide on the left side gawnag Vladimir Stojković.
In this first round, Ghana more pressing defense of Serbia. But luck has not been impartial to Ghana so that until the first half whistle blew at the position was still 0-0.