Posted by Netty in Philipp Lahm, This is the Time to Germany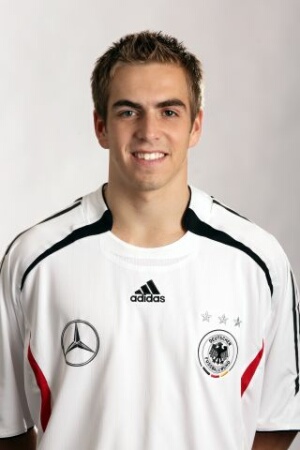 This is the Time to Germany
Philipp Lahm Germany Football Players
Philipp Lahm of Germany squad for the current label as the best in the last six years. Oliver Bierhoff agree with that opinion. She adds that it is time World Cup champion Germany.
Germany joined in Group D will begin their journey in South Africa face Australia, Monday (06/14/2010) pm dawn. Der Panzer want to step on the gas since the beginning.
Bierhoff, a former striker who is now a national team manager, agrees with Lahm. He saw the potential in the German squad is now far greater than four years ago.
Before leaving for South Africa, Germany lost some players due to injuries, including Michael Ballack. Impact, they are now a lot rests on the players who competed in the U-21 European Championship last year - which had been won by Germany.
"We have an advantage because the players already know each other and been playing since junior level. But there's no time to think about this. Now we must concentrate with Australia," said Bierhoff.